theatre company
'Getting gritty and witty with professional theatre stuck in scripture'
Latest…
After 8 wonderful years at Going Public Dai Woolridge has sadly left and moved onto pastures new and is now working for The Bible Society. We will miss him greatly but he is still based in South Wales and is continuing to develop his spoken word ministry called Spoken Truth – check out his fantastic videos at www.spoken-truth.com
We are hoping to revive the Coffee Shop Tour with a new cast and sound for Spring 2015 so watch this space!!!
Coffee Shop Tour 2013
North Wales tour in April…
With April and May under the belt, the team has had such positive feedback from the tour of our latest show 'The Coffee shop Tour.
To find out where we will be touring next, please click here
Saying Goodbye Spoken Word…
Just before the Christmas break last year, I had the opportunity to work with Saying Goodbye, a national charity that provides support to those grieving the loss of a child. It was great to support such a positive message as I wrote and delivered a spoken word piece to capture the heart of the charity. It is very humbling to think that this video has had close to 45,000 views. I hope this blesses you too.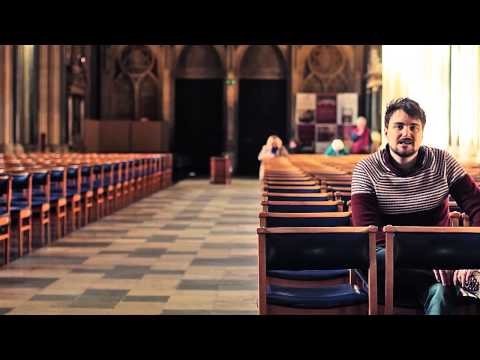 Spring Harvest – March-April 2013…
It was a lot of fun to be on board the creative team for Spring Harvest 2013 in Minehead. The job delivering Abby 'Genius' sketches in the Big Start sessions along with delivering some of my own material at main stage evenings. Below is a sketch I wrote especially for Spring Harvest – it's a parody of the famous 2 Ronnie's sketch on Mastermind…(so you could call it a parody of a parody). 
I'm the contestant and 'Magnus' is played by the wonderful Lucy Thampi. Big thanks to Abby for the opportunity and the Spring Harvest crew for making it work
Hope you enjoy.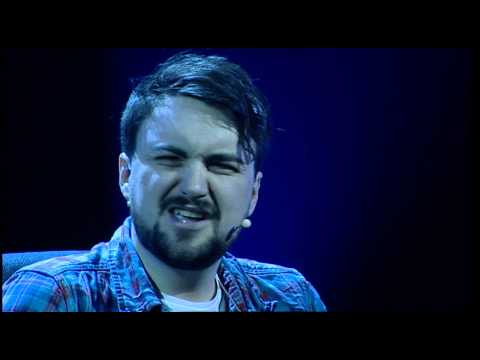 Spring Harvest Spoken Word…
From the success of the Christmas C(h)ord and Saying Goodbye pieces, I was commissioned by Spring Harvest to write and deliver a spoken word piece to camera on their theme of 2013. Currently over 3,500 views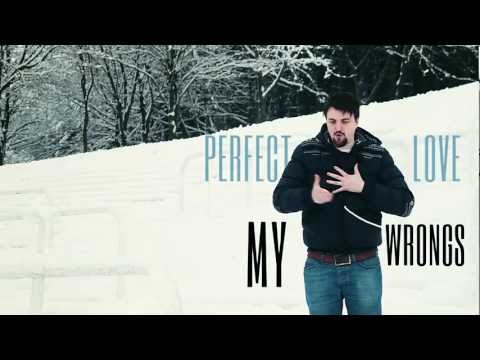 #christmaschord comes runner up in national competition 'The Nativity Factor…
So Andy Toovey (who filmed and edited #christmaschord), and I entered our spoken word video into secular competition, the nativity factor.
There was around 40 submissions initially which were dwindled down to 10 through public vote and from there Judges chose a winner.
It was an amazing achievement to have come second and feel so blessed by how much profile Christmas Chord has had….a little disappointing to be so close, yet so far ALTHOUGH – it's an amazing feeling knowing that in God's grace, people have been hearing the true meaning of Christmas, and to be a part of that, is truly humbling.
Current Youtube hits… over 18,000!!
The Christmas Chord…
#christmaschord - Dai has written a spoken word piece on Christmas and is chuffed to offer it as a free resource this Christmas.
Watch, share, enjoy. And may it remind you of the true meaning of Christmas.
For feedback, please e-mail dai on daiwoolridge@gmail.com
Taking Bookings for The Coffee Shop Tour Now!!!
To find out more on the Coffee Shop Tour, click here.
September 2012 – After a nice relaxing summer, Dai is now back in the swing of things working on a new show with life 'partner in crime' Cath Woolridge (for information on Cath's vocal range, heart and lung capacity click here). The show is called 'The Coffee Shop Tour' and will be touring April-June 2013; (more information coming soon, promise!).
New Poetry in Motion re-print…
Having sold out of the first batch of books, Dai's scratching a few backs, clicking his fingers and getting his people to call other people…to cut a long story short – he's getting his book re-printed (CUE ecstatic air leap). For more info, check out the video, for ways to read the book or to order a copy, click here.
Upcoming Events…
Here are the upcoming events where Going Public Theatre Company will be performing…
October 5th… Performing at SOW Album Launch; The Gate
October 6th… 'The Tentmaker' in Chippenham
October 12th… Performing at Ignite; Rhiwbina Baptist Church
JUNE  2012 –    The National Prayer Breakfast of London…
In January this year, Going Public Theatre Company performed at the National Bible Society's Staff day away. It was a great opportunity to invest in so many people who are passionate about sharing God's living word to all in society. Throughout the day Dai showcased his one man show 'The XY Tour' of men in the Bible alongside some other performance pieces. One of which Dai was asked to perform later in the year – at the National Prayer Breakfast in the houses of parliment…
'An Ordinary You' piece
"Don't matter if your lab coat larry, Entrpreneur Eddy or Calculator Carol; if you've got the guts, if you've got the heart, if you've got the vision, if you've got the vision to see God's vision. To see it through, God using you to do God's mission. Then maybe, from the big to the small, from the mundane to the mega, God can use you too. Ordinary people, used to be EXTRA-ordinary for his kingdom."
By Dai Woolridge
It's been great working with Bible Society and a privilage to perform in Parliament.
MAY 2012 – St Davids Praise…
Dai created original material to narrate through the history of worship from psalms to Graham Kendirck. Dai performed alongside a full orchestra and choir, and in front of some 2000 people. A great evening all in all…
"In Chains for the Gospel" 
"The Ten Commandments of worship"
(Inspired by the Wesley Brothers)
MAY 2012 – Ignite 2012 was a blast…
Going Public Theatre Company provided the creative material in the shape of performance poetry and sketches throughout the course of the weekend. We met the likes of 'Pastor John' of Glen-fields church (Not to be confused with Glenwood or Highfields), and his 'down with the kids' youthworker 'The Brian-ator'; (not to be confused with 'The Terminator'). Both characters learnt the importance of being salt and light – spreading the message of Jesus and bringing Hope to communities. Pastor John reckoned it was 'both wonderful and biblical'. Pictures to follow soon.
Poetry in Motion…
I have recently published a book of daily readings/poetry which will will be available to buy during the XY Tour. You can also order a copy via the website www.the1250challenge.com. The book is £5 per copy and you can watch the video trailer for it here…
The XY Tour 2012…
'The XY Tour' performed in venues both sides of the severn bridge in the months of January, February and March. This was a great privilage touring and thankyou to all who came along to support the whirlwind journey through men in the Bible. Every single time we learnt that Jesus was 'The perfect XY' chromosome, every single time – Noah got confused between metres and millimetres and every single time – Moses wore socks with sandals.
XY Tour Trailer
For a snip-bit of the show – see the trailer below. This is from the character of David as he reflects on 'that Bathsheba incident'